INTER COUNTY GLASS INC.
Inter County Glass Inc. is a premier commercial glazing contractor for the Long Island and New York City areas. We have a long history of providing top quality service to a wide variety of clients looking to bring out the best in their metal and glass elements. Whether it is, windows, doors, entrances or beyond, we never fail to delight our clients with innovative designs guaranteed to add a look of refinement to any front or interior.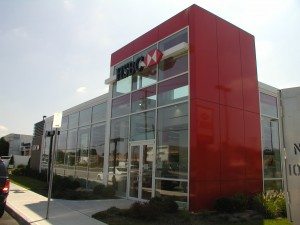 Unmistakable Work. Distinguished Service.
Like our premium glass, the difference you get with Inter County Glass is always crystal clear. Our long record of courteous customer service and client satisfaction at the end of every project is an advantage that is always reflected in our work. Our dedicated team is backed by years of experience in the installation of glass and metal elements in commercial settings, so every project is as efficient as it is remarkable in appearance.
We are confident our customer-focused approach not only strengthens the quality of services we provide but also brings peace of mind to any client seeking a superior finished project.
Contact Us
We invite you to contact us with any questions about our remarkable services or our team via our web form or by calling 631-957-1892 today. We look forward to hearing from you!
Long Island, Queens and NYC